Ok, love me some
Katy Perry
but lately, her wardrobe choices have me on edge whether it be a sheer two piece outfit or a cut-out blue
Hervé Léger
by
Max Azria
mini. Actually i love this! <3 <3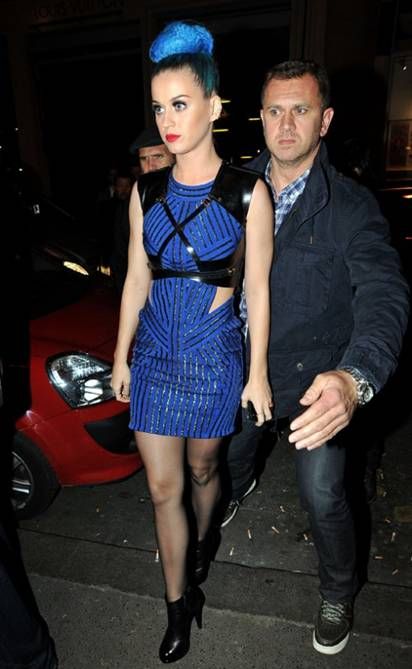 She wore the latter while out and about in Paris and complimented the shimmering striped dress with a leather harness and jacket. Oh and did we mention the blue piece she had sitting on top of her head. Like really, Katy?
I adore her but much like her BFF Rihanna's red hair period, this blue period needs to come to an abrupt and final end. Still love the dress so I can't say whether it's GLAM or SHAM, and will let you fashionistas decide.
Is Katy Perry's Hervé Léger attire. Tell us in the comments.