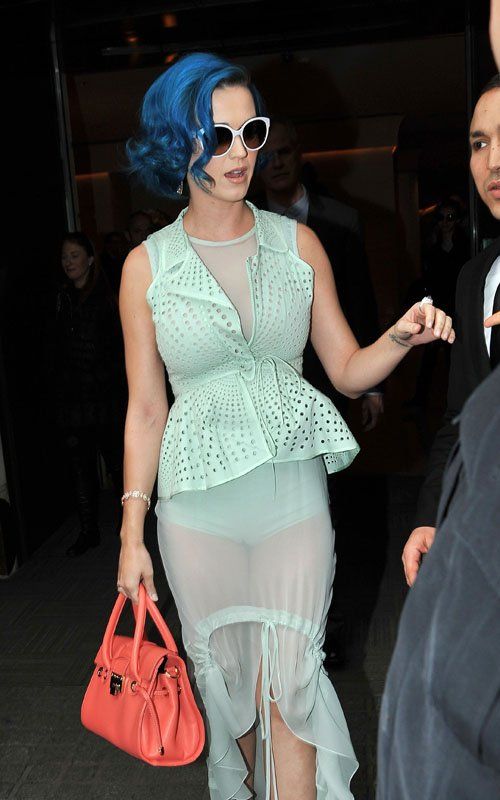 In town for Paris Fashion Week, Kate Perry was spotted out and about Thursday wearing a mint green sheer outfit that was truly one-of-a-kind.
The "Fireworks" singer wore a pair of boy shorts under her sheer dress moment which confuses me because doesn't everybody know that is an absolute faux paux? I mean, really. Can you say sham? I happen to think her outfit would have been pretty GLAM (okay, almost GLAM) if she did something different with the bottom half. *Sighs
What do you think? Is Katy Perry's sheer Paris Fashion Week look GLAM or a SHAM?