Okay guys, I know that you're tired of Kim Kardashian. I want her to go have a seat–indefinitely, too.
But
, there is one thing that we have to give this woman, she gives good face. Even at an amusement park. And let's have a round of applause for Mr. West. I'm so sure that he's dressing her. She's much more sophisticated looking. Wouldn't you say?
But like I was saying, Kimmie is showing is that there are ways to look good, even when you're on a roller coaster, screaming your lungs out. A few helpful hints, though: A crossbody bag, nothing that prevents you from sitting with your legs slightly open, and comfy shoes. Not necessarily sneakers, but something that can handle all the walking. An outfit like this: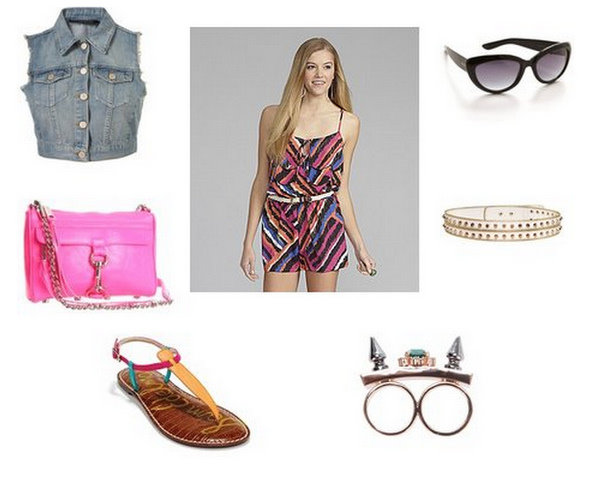 Easy, breezy but still stylish and fun.
Below are more ideas that will have you looking cute for the scream cam. Shop 'til your heart's content:
But seriously, doesn't Kim look so much better now the 'Ye is styling her? He clearly needs a Barbie.
Stay Stylish!